It was a happy day a few weeks ago when I opened up a box of Martha Stewart Crafts line of paints and goodies from the folks at Plaid. You might say Christmas came a little early for me this year! Among the goodness in the box were bottles of beautiful colors of satin, pearl and glittery paint, great texturing mediums, innovative tools, stencils, and the best paint brushes I have ever used. (And a brush cleaner, which is fantastic, since I'm the world's worst brush-washer-outer). I was so excited when I was using the brushes for the first time that I had to tweet about how they are smooth like buttah! They also have this awesome roller top that screws directly on to a paint bottle (I used that in a different project), that might just change my life.
Since Christmas is upon us and time for homemade gifts is running short, I thought I would share one I made with these fun paints.
You might recall that last year we made mugs for the kids' teachers. They went over so well that we thought we might try a repeat this year–only with more tools at our disposal. I also wanted to make a few Christmas mugs as gifts for some of my friends. The Martha Stewart paint line is designed to work on most surfaces, including glass and ceramics, so after purchasing a few plain white mugs from the dollar store, we were excited to give them a try!
Here are the supplies I used for my stocking mug. Can you see the little stocking stencil on the plate? (It was well-used by this point). These stencils are sticky and wrap around curved surfaces, so were perfect for the mugs. I colors I used were habanero red, scottish highlands green, and summer haze, which is a really pale blue. I also gave it a coat of gloss enamel finish when I was done that made it look more finished and professional.
I painted the bottom two-thirds red and then used the sticky stocking stencil (say that 5 times fast) to paint different colors of stockings hanging from the rim of the mug.
I used some of the wonderful detail brushes to go back in and add stripes, polka dots and other designs to the stockings.
Fun! Right? I plan to fill the mug with packets of hot cocoa, peppermint sticks and marshmallows, and a tag that says "Warmest Wishes this Holiday Season!"
We'll do the same for the kids' teachers. I'm going to give you a sneak peak at their mugs, but the kids all say they aren't finished yet. They plan to do a bit more painting (probably because it is so fun).
Love how the Christmas Tree stencil came out!
My youngest was more into hearts and glitter than anything overly seasonal. I'm sure her teacher will love it either way.
Do you make gifts for friends and teachers? Did you know you can paint on mugs with this Martha Stewart line of paint? I can pretty much guarantee I will be referencing these products in many future posts. So many projects…so little time!
DISCLOSURE: I received product and payment for this post (Thanks, Martha!) – Opinions are always my own.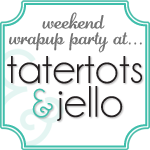 (Visited 31 times, 1 visits today)