My mother NEVER does things the easy way. That's why things like decorating a pre-assembled gingerbread house can feel like cheating to me. But in this case, cheating was a good idea!
While we were staying with my in-laws for Thanksgiving, my mother-in-law pulled out this pre-assembled gingerbread house for me to decorate with my 4 year old. (She helped. Really she did. Just with very specific tasks. Like unwrapping candy–which she loved! "One for the house, one for me.")
We visited the local gingerbread house display first for some inspiration, but as I looked at the sample decorations on the box for this house I wasn't feeling very excited. Before attaching any candy, we put all of our "building materials" into bowls and discussed what we might put where. My 10-year-old was the one that suggested that we might use Starburst candies stacked on eachother to make a chimney. That fabulous idea sparked the insanity in my brain to take off.
If Starbursts stacked together could look like the bricks of the chimney, then couldn't slices of Starbursts work to make a brick facade around the entire house?
The fate of the little house was set, as was my occupation for the next 3 hours (I don't know exactly how long it took, but it was a while). We cut slices of pink and red Starbursts with a couple of orange ones thrown in for good measure and staggered them around the house, filling in the gaps with "mortar"/frosting. We flattened brown tootsie rolls for the front door and flattened green ones for the shutters. I like the little wreath we hung on the front door, made of a lifesaver with red berry candies (came with the kit), and green tootsie roll leaves.
I still didn't know what we would do for the roof, until we raided Grandma's gum stash, and cut four "shingles" out of each piece. Then we shingled the roof and attached the Starburst chimney.
Of course we had to add some icicles, Christmas lights, greenery, and a walkway, to finish it off.
It made it back to our house in one piece. Little fingers have proven to be far more threatening for the house than our 2 hour car ride. After that much work, I have insisted that the house remain (mostly) in-tact until Christmas Day, and then it's fair game.
Lesson from the Gingerbread House:  Sometimes it's OK to take shortcuts. I'm bound to find plenty of other ways to complicate things.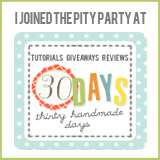 (Visited 295 times, 1 visits today)