For the next couple of weeks, as the clock ticks down on the shopping days left until Christmas, I'm going to be sharing some meaningful gift ideas. Many will be homemade or semi-homemade, but they will all be thoughtful and will hopefully help you figure out what to do for the last few people on your list. You also want to be on the look-out for some giveaways. I'm also thinking about having a great gift idea linky party soon. Let me know if you'd want to participate in that!
Of course, if you are like my sister that has already given everyone their presents and Christmas cards, feel free to tune out, or get started on next year's Christmas list. 🙂
Great Gift #1 – Nostalgic Canvas Artwork
Remember how I told you about the FREE canvas offer from the Canvas People? Well, I'm finally able to show you what I ordered! This is going to be for my husband's "man cave." I had some old pictures on the computer from a book and slideshow I created for my FIL's 6th b-day a few years back. I was able to quickly look through those and pick this sentimental picture from my husband's childhood to use for this gift. BSB is really into fishing! While we were in Utah for Thanksgiving, he spent three full days out on the stream fishing in frigid weather. (No, thank you!) This picture of him with his dad and brother shows where this passion began. I think I did some editing on this photo when I first scanned it in, but I didn't mess with it any more for this canvas. The natural antique feel of the photo makes it perfect for artwork. The only think I might have done differently, if I was starting over from scratch, is try and leave a greater margin around the edges of the photo. Remember that the image will be wrapped around the edge of the canvas, so you don't want the important elements of the picture to print on the sides instead of the front.
I am really pleased with the quality of my canvas. I upgraded to the 11×14, and am considering ordering another canvas or two of memorable fishing pictures to make a grouping on his wall. It's not too late to jump on this deal from The Canvas People. I'd love to know what you order, if you do. Do you have a nostalgic photo of a childhood home, favorite pastime, or special moment in time, that would make a great work of art for someone on your list?

For more great gift ideas, click here: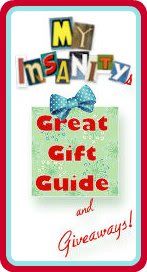 (Visited 2 times, 1 visits today)