You may wonder why I put together 90 of these chocolate scriptures last week…
They are pretty easy to make, but a little time-consuming–especially if you are me.
Each set of scriptures takes two Hershey's Nugget candies. We did some gold and some silver ones (the silver ones are plain milk chocolate, which may be best if you are dealing with nut allergies). I hot-glued the chocolates to each other, first, then wrapped the pre-creased paper strips around to the back side, and glued on the ribbon in back before attaching them to the black cardstock "cover." I used a tiny dot of glue to tack the ribbon down at the bottom of the book.
 They were a huge hit! Some kids even wanted to save them to show their families before devouring the chocolate!
 You could put any favorite Bible verse on these, or maybe even a quote from a classic author and make them as fancy books for a book club (Shakespeare, Jane Austen, Dickens, etc).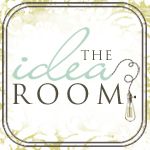 (Visited 7,654 times, 2 visits today)